The Mohegan Tribal Council of Elders
A seven-member Council of Elders is responsible for overseeing judicial matters and the Tribe's cultural integrity and possesses legislative powers specifically granted to this body pursuant to the Tribe's Constitution. The Council of Elders provides traditional Mohegan names to members and appoints, defines, and supervises all religious and ceremonial positions such as Medicine Person, Chief or Sachem, Pipe Carrier, Tribal Historian, Sagamores, Nonners, Fire Keepers, etc. They advise on Tribal cultural matters and enforce rules of Tribal custom.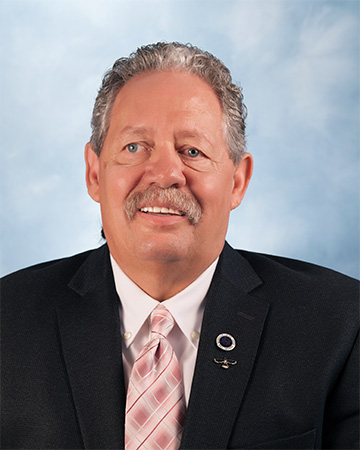 Charlie Strickland, "Two Bears", Chairman and Justice
Charlie Strickland began his service on the Council of Elders in 2012, and was appointed as Vice Chairman in 2014 followed by Chairman in 2020. Prior to serving on the Council of Elders, he worked in the Behavioral Health Department as the Sober House Coordinator. He also started the Work Supported Program, helping those tribal members who are in recovery, and chairs the Thursday Night Feather Meetings. Reaching out to his fellow Tribal members, he also has served as a mediator in area court systems, and holds Tribal sweats and healing circles. At the Tribe's annual summer gatherings, Charlie volunteers as a cook during Cultural Week, and performs with the Unity of Nations Drum Group at the Wigwam festival. He has been appointed the Tribe's Lodge Keeper and is also the Drum Keeper for the Unity of Nations. Outside of the Tribe, he has been a part of many outreaches on the topic of Mohegan history and culture to both community schools and scouts, and he has helped Boy Scouts achieve their Indian Lore badges. He also welcomes school groups to his home to learn about Mohegan and Eastern Woodlands tribes. Charlie lives in Preston with his lovely wife Suzette, four spoiled yorkies and one beloved horse named Mickey.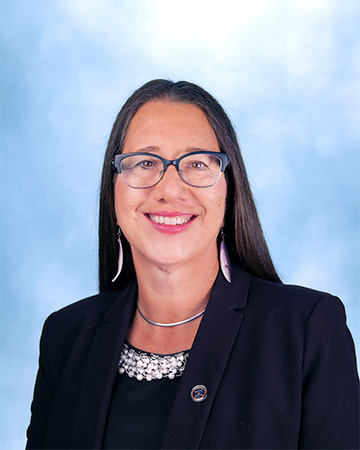 Beth (Elizabeth) Regan, "Morning Deer", Vice Chairwoman and Justice
Beth Regan was elected to the Council of Elders in 2014, appointed to the position of Secretary in 2016 and Vice Chairwoman in 2020. Beth brings an extensive background in both education and athletics to her role on the Council of Elders. With a career spanning over 35-years as a teacher at Tolland High School, she specialized in both Native American studies and Russian history, creating courses in both subjects. An integral part of the Mohegan Tribe's partnership with the Connecticut Teacher of the Year Program, Beth has created curriculum and lessons on Mohegan history and culture for Connecticut teachers of all grade levels to incorporate into their instruction. Outside the classroom, she has coached at the high school and collegiate levels, and has a strong interest in soccer, basketball and Unified Sports. Beth has also spent over 30 years as a coach and volunteer for Special Olympics. Her work in all of these areas has earned her many citations as both Teacher of the Year and Coach of the Year, and she is a member of the athletic Halls of Fame at Eastern Connecticut State University, New Britain High School, and the Connecticut Girls Soccer Association. She holds two degrees from Eastern Connecticut State University, both a Bachelor of Science degree in history and education and a Master's degree in Human Relations, she was a longtime member of the Mohegan Board of Education and is a current member the Mohegan Tribe Language Committee. Beth and her spouse Geri White are longtime residents of Hampton, CT where they both serve on various civic committees.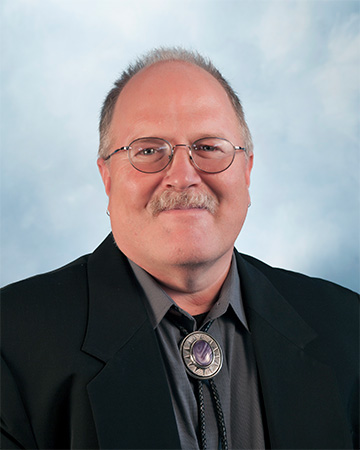 Christopher Harris, "Painted Turtle," Secretary and Justice

Christopher Harris has served the Mohegan Tribe in various roles for more than two decades. He joined the Mohegan Sun team prior to its opening in 1996, a job he proudly held until being elected to the Council of Elders in 2016. In 2020, Chris was appointed Secretary of the Council of Elders. Chris was also appointed to the role of Pipe Carrier for the Mohegan Tribe in 2010, where he carries and honors the pipe in important traditional ceremonial events for the Tribe. He has been a part of the Mohegan Veterans Association since 2012. Chris is currently the Tribal liaison for the Native American Heritage Advisory Council, he has served as a volunteer for the annual Wigwam Festival since 2000, is both a Tribal Drummer and Dancer for the Mohegan Tribe, serves on the Sober House and Language Committees as well as the chairperson for the Mohegan Museum Village committee and has held many other key roles that have helped shape and develop the Mohegan Tribe since the early 1990s. Outside of the Tribe, Chris, an herbalist and Ordained Minister, is a Pastoral Care Volunteer at Lawrence & Memorial Hospital, bringing Native American spiritual care to patients and their families. Chris is the grandson of the late Tribal Nonner Virginia Damon, and lives in Lisbon, CT with his wife Donna.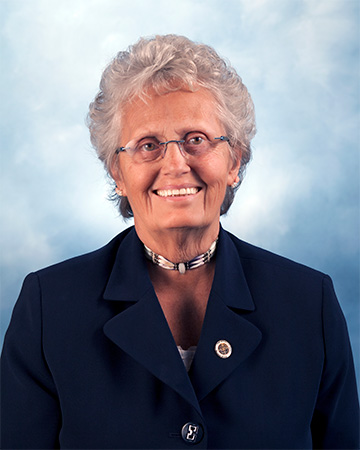 Marie Pineault, Treasurer and Justice of the Peace
Marie Pineault is in her fifth term on the Council of Elders. She has devoted many years of service to the Mohegan Tribe, and in 2012 was appointed to the position of Treasurer, with previous experience acting as the Elders' Secretary. Before being elected to the Council of Elders, she held several administrative posts at the Tribe. Marie has also volunteered at many events sponsored by the Tribe, and served on various Tribal committees. She has been a part of the Indigenous Games Committee and Constitution Review Committee. Prior to her experience with the Mohegan Tribe she worked for Norwich Public Schools, responsible for the planning, coordination and supervision of food management programs. Marie has a strong interest in the youth of the Tribe and has committed herself to passing on Tribal knowledge and traditional values.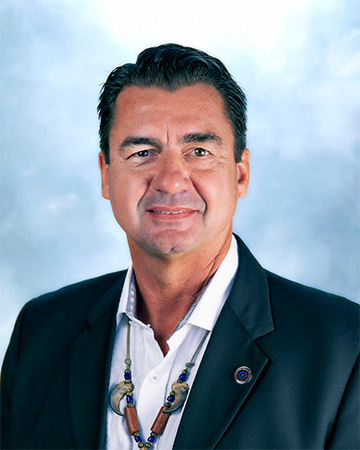 Bruce Bozsum, "Two Dogs," Elder and Justice
Bruce "Two Dogs" Bozsum is currently serving his first term as a member of the Council of Elders. Bozsum's work experience includes roles within the Tribal Cultural Department, developing educational outreach programs, helping produce the annual Wigwam Festival as well as Cultural Week. He also served for many years on the Tribal Council, spending eight years in the role of Chairman. During his years as Chairman, he helped secure refinancing for Mohegan Gaming & Entertainment (MGE), and was also involved in the expansion of the Mohegan Sun brand with Pennsylvania's Mohegan Pennsylvania and Resorts Atlantic City. Bozsum is also an appointed ceremonial Pipe Carrier, and has played a vital part in significant life events for many members of the Mohegan Tribe.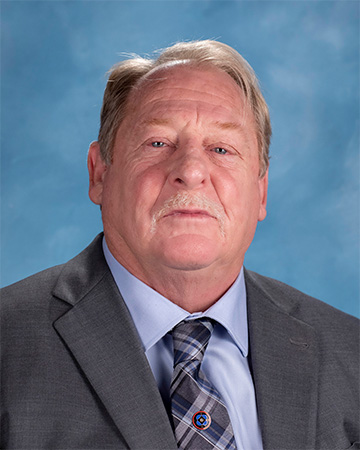 Phil Russell, "Yellow Hawk," Elder and Justice
Phil Russell was elected to the Council of Elders in 2020. He has served his Tribe in various roles for more than 20 years. He brings a wealth of experience to the Council of Elders from his time spent at Mohegan Sun as a carpenter to his time most recently as the Environmental Services Supervisor for the Mohegan Tribe and from the many Mohegan committees he has served on. Some of these committees include the annual Wigwam Festival committee, the Indigenous Games committee, where he was also a participant in the games, and on the Vision Statement committee. He is also a Mohegan Athletic Commission Inspector, a Project Pin and Food Share volunteer in Windham County and has his Coast Guard Merchant Marine Masters Captains license. He currently resides in Moosup, CT with his wife Paula and their black lab named Zina.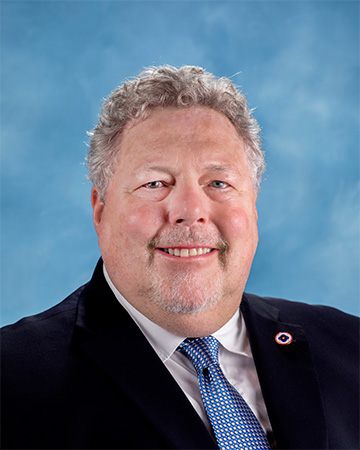 Joe Smith, Elder and Justice
Joe Smith was elected to the Council of Elders in 2020, prior to this he served on the Tribal Council and also has over a decade of experience working for both the Mohegan Tribe and Mohegan Sun. Joe returned to his hometown of Uncasville in 2003 after a twenty-year career in the media industry in New York City and Los Angeles, including positions at The Walt Disney Company, Paramount Pictures, 20th Century Fox and ABC. At Mohegan Sun, he was a part of the Communications and Public Relations departments, and his time there included working as a publicist for Mohegan Sun's very busy Sports and Entertainment department. In 2007, he transferred to work in Communications and Publications for the Mohegan Tribe, helping in outreach from the Tribal government to tribal members, external press outlets, and government officials. Joe has also worked for the Tantaquidgeon Museum, hosting visitors who came to the Uncasville location to learn about the history of the Mohegan Tribe. He serves on the boards of three southeastern Connecticut non-profit organizations involved with history and the arts: The Norwich Historical Society, Goodspeed Musicals, and The Katharine Hepburn Cultural Arts Center. Joe lives in Old Lyme with his spouse John.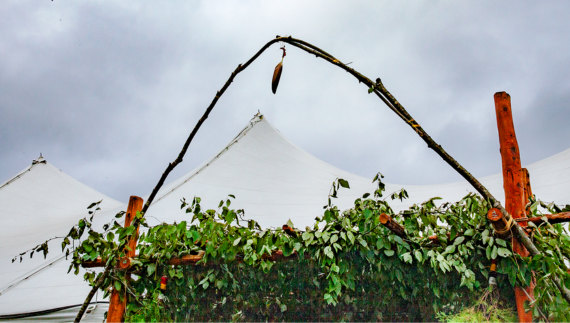 The Wigwam Festival
A celebration of thanks, a symbol of Tribal survival and the chance to feel connected to other Tribal members, past and present.