In February 2016, the Mohegan Tribe made an historic accomplishment when we crossed international borders. Mohegan (formally known as MGE) was selected from dozens of other potential investors and awarded a license from the South Korean government to develop and build a first-of-its-kind integrated resort at Incheon International Airport in South Korea.
Projected to open in 2023, Inspire is actively under construction but is already living up to its name with a vision unlike any around. Once open, Inspire will be a first-of-its-kind, $5 billion resort at Incheon International Airport in South Korea featuring a remarkable three-tower luxury hotel as well as premier dining, shopping, foreign-only casino, convention center and the largest entertainment arena in the entire country. Visitors will also be able to experience sophisticated cultural content from top global creators of various forms, such as art, exhibitions and performances.
Even arriving is a completely new experience as Inspire will be the first destination resort in the world with its own private air terminal.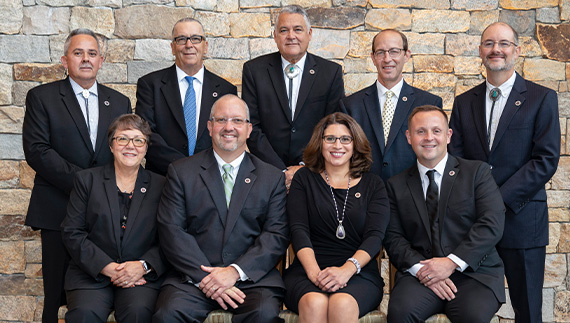 Tribal Council
In addition to their duties on the Tribal Council, each Tribal Councilor also serves as a member of the Management Board of Mohegan (formally MGE).