In September 2004, Mohegan (formerly known as MGE), entered into development and management agreements with the Cowlitz Tribe to plan, design, and develop a casino-resort on its 152-acre reservation in Ridgefield, Washington.
ilani, meaning to sing in the Cowlitz language, opened its doors in April 2017 and is the Pacific Northwest's premier gaming, dining, entertainment and meeting destination. With nearly 400,000 total square feet, ilani includes 100,000 square feet of gaming space with nearly 3,000 slots and 75 gaming tables; 18 different restaurants, bars, and retail outlets; and a 2,500-seat meeting and entertainment venue hosting nationally recognized performances. A 14-story hotel is currently under construction at the resort and is anticipated to open in 2023.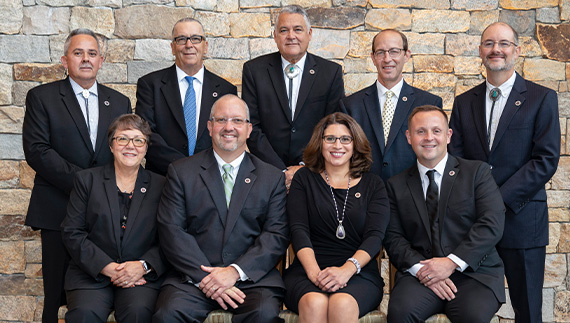 Tribal Council
In addition to their duties on the Tribal Council, each Tribal Councilor also serves as a member of the Management Board of Mohegan (formally MGE).